Guess who's back? This kid. And I'm back with one of my favorite recipes of all time. After an unethical amount of studying for my licensing exam yesterday (seriously…9 years of school is apparently not enough torture for psychologists), I needed a break today. A real break. Cue a long run and cookies – the best oatmeal cookies ever, to be specific. Any time I want to make oatmeal cookies of any kind, I start with Deb Perelman's base recipe and switch up the add-ins. I've been using this recipe for years, and anyone who has ever had these oatmeal cookies has either immediately hugged me or asked for the recipe. There is just something so classic and comforting about a good old-fashioned oatmeal cookie. No raisins allowed.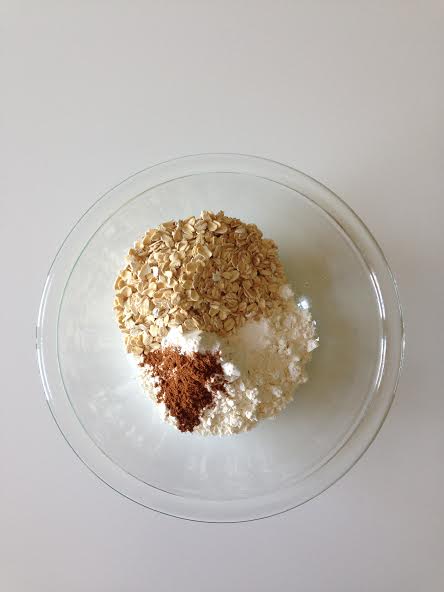 These cookies have more rolled oats than flour (triple what is in that picture) and a gorgeous touch of cinnamon. I make the half teaspoon a heaping one, and it makes me ecstatic (you can add less if you're not as oddly entranced by cinnamon as I am). There is nothing better than cinnamon. This is the kind of recipe where you probably have everything you need right in your fridge and pantry–simple ingredients like butter, an egg, brown sugar, rolled oats, flour, and vanilla.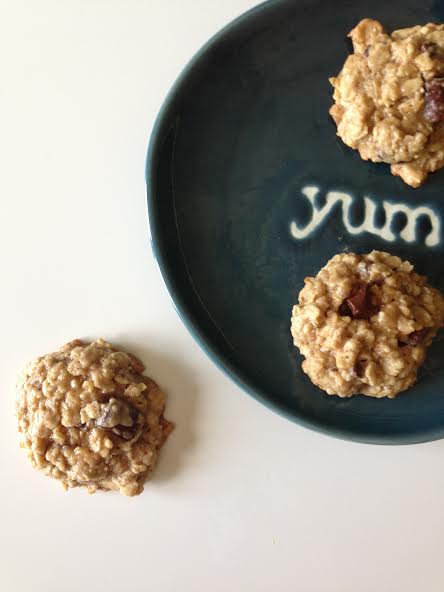 The cookie dough takes a quick 10 minutes to pull together, and after a brief hangout session in the fridge, the flavors meld together and bake up into glorious cookies that are delicately crispy right around the edges and thick and soft and chewy on the inside. They taste incredible a few minutes after they come out of the oven–so good, in fact, that I had four for lunch. Whatever, I'm a grown-up and can do what I want. Besides, look at the glorious melty chocolate and oatmeal goo that is these cookies, with that caramelized chocolate on the bottom. You are welcome.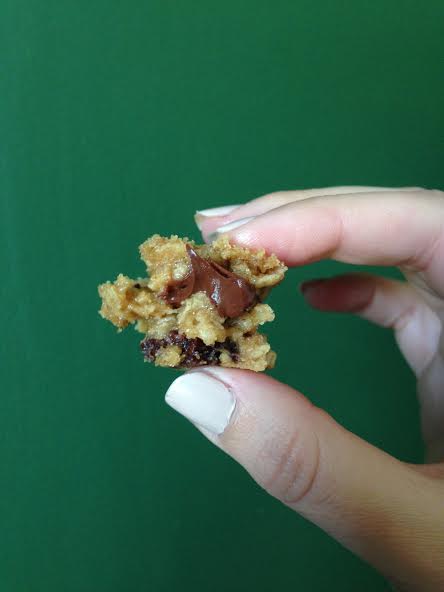 chewy oatmeal chocolate chunk cookies
yields about 2 dozen
ingredients
¾ cup all-purpose flour
1 ½ cups old-fashioned rolled oats (not quick-cooking or steel cut)
½ teaspoon cinnamon
½ teaspoon baking soda
¼ teaspoon salt
½ cup unsalted butter, room temperature
1 large egg
⅔ cup brown sugar
½ teaspoon vanilla extract
heaping ½ cup chocolate chunks (or dried fruit, or other chocolate chips, or nuts)
directions
1. In a mixing bowl, whisk together the flour, oats, cinnamon, baking soda, and salt. Set aside.
2. In the bowl of a stand/electric mixer, cream together the butter, egg, brown sugar, and vanilla until smooth.
3. With the mixer on the stir setting, slowly pour the dry ingredients into the wet ingredients, mixing just until combined. Stir in the chocolate chunks.
4. Put the bowl of cookie dough in the fridge for15 minutes or so. In the meantime, preheat oven to 350° and line two baking sheets with parchment paper.
5. Once the dough has chilled a bit, scoop about two tablespoons of dough per cookie and space them evenly on your baking sheets. Bake for 10-12 minutes, until the edges are just golden brown. The tops will look underdone; let the cookies cool completely on the baking sheet to finish baking.
Enjoy!
R xoxo
Advertisement
Share this:
Like this:
Related