Strawberries and whipped cream are probably the perfect picnic dessert. Quite a while back, my good friend Garrett and I had a little picnic of fresh spring rolls, lots of hummus, and plenty of berries with this whipped cream.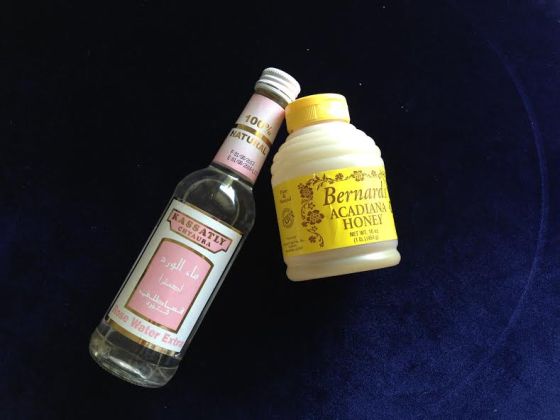 I sweetened heavy whipping cream with some local honey, as well as added a touch of rosewater for a fresh twist on the classic whipped cream. I think I was a little homesick that day! Now, vanilla and sugar are obviously divine, but there is something so floral and gorgeous about the combination of honey and rosewater. You should be able to find rosewater at a Middle Eastern grocery store.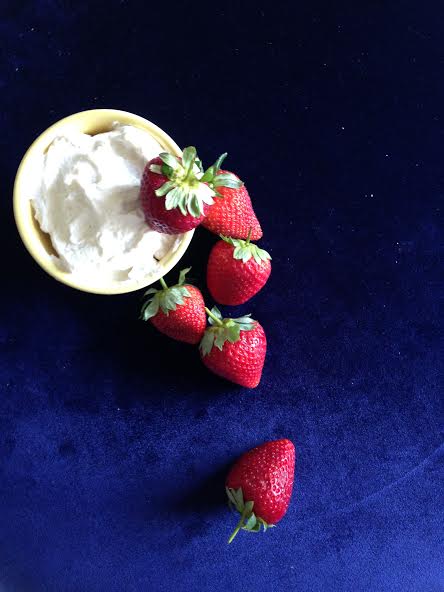 This version of whipped cream is perfectly sweet and, though extremely light, somehow decadent at the same time. I imagine it would be delicious with pistachio ice cream sundaes or even on top of a citrus pound cake. Please make this whipped cream; with a hand mixer, it will take less than ten minutes to make fresh, homemade, and delicious whipped cream for all those summer berries!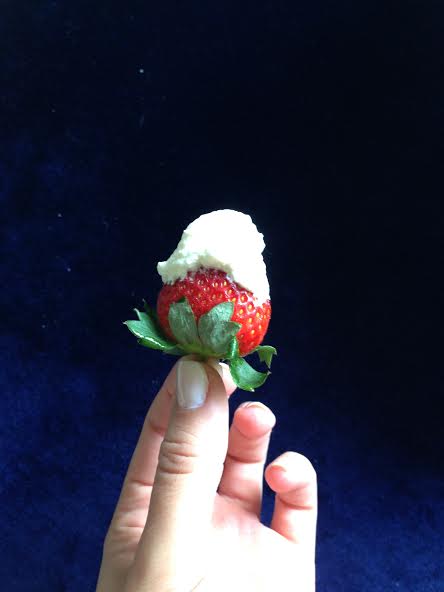 rosewater honey whipped cream
yields about 4 cups
ingredients
1 pint heavy whipping cream
3 Tablespoons of honey (or more to taste)
1 teaspoon of rosewater to start (add more if desired)
directions
1. Pour the heavy cream into a large, cold bowl. Using a hand mixer (or a whisk; don't use a stand mixer, since they tend to be way too strong for something this delicate), beat on low for about 4 minutes. Increase the speed to medium and beat until soft peaks form.
2. Add the honey and rosewater and beat until firm peaks form. Stop right there, since you don't want to churn the cream into butter or make the whipped cream clumpy.
3. Serve immediately with fruit! You can store it in the fridge for 2 days; if it starts to look sad, simply whip it for a short bit!
Enjoy!
R
Advertisement
Share this:
Like this:
Related