It has been really cold for a couple months now – so much so that I have been dreaming about shorts weather and ice cream sundaes and lunch outside. Quiche is one of those things I imagine would do wonderfully for an al fresco lunch. Luckily, it has been lovely and sunny these last few days, so despite the cold, I have a little bit of hope that spring is just around the corner.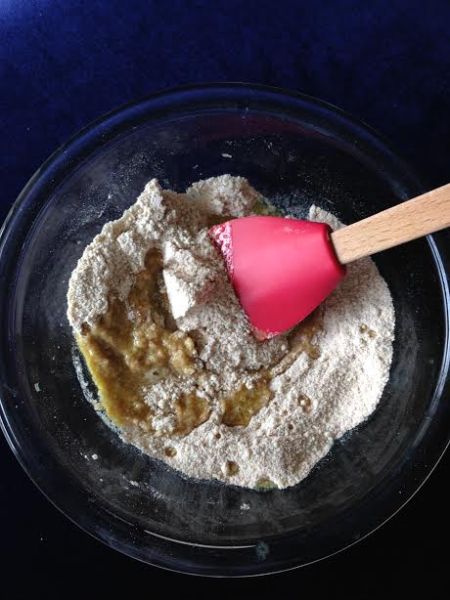 I love how easy quiche is to make. It comes together quickly, is light and satisfying, and is good both cold and reheated. Lunch for the next few days? Yup. This quiche is super easy to make. Usually, I'll make a traditional pastry crust for quiche, but sometimes I want something a bit crunchier. This stir-together-and-press-into-the-pan crust fits the bill. It's just whole wheat flour and salt mixed together with ice cold water and olive oil – that's it! Side note: This is probably the only instance using purely whole wheat flour will work in baking – the crust is meant to be dense and crunchy. I would advise following the recipe listed when making something else! You can, however, use all-purpose flour with equally delicious and crunchy results in this recipe, or even a mix of the two.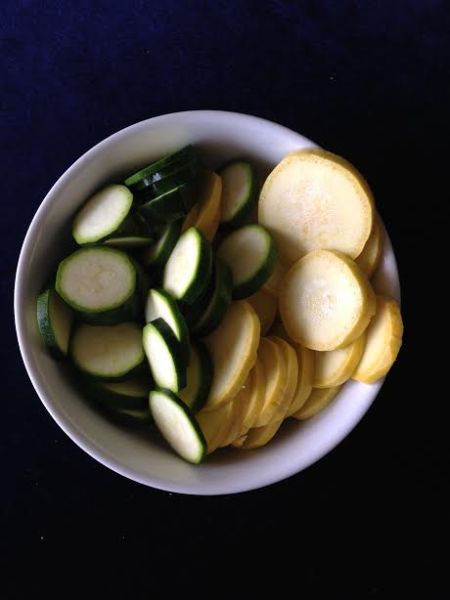 I just bought a lot of zucchini and yellow squash, so I grabbed one of each from my fridge and sliced away, seasoning them with fresh thyme and garlic. You could sub in any vegetable you like, though. That's another thing I love about quiche – it's so versatile! I've thrown in asparagus, tomatoes, spinach, mushrooms, and tons of other veggies. Whatever you have on hand will work, and any seasoning will be fine. I used pre-shredded mozzarella cheese because I was too lazy to grate the block of cheddar sitting in my fridge – but you could use Swiss cheese, fontina, or any other cheese that melts well. I also thought I had grabbed turkey breast at the grocery store, but it turns out it was ham. I don't like ham, but would rather barely taste it in a quiche than throw it out!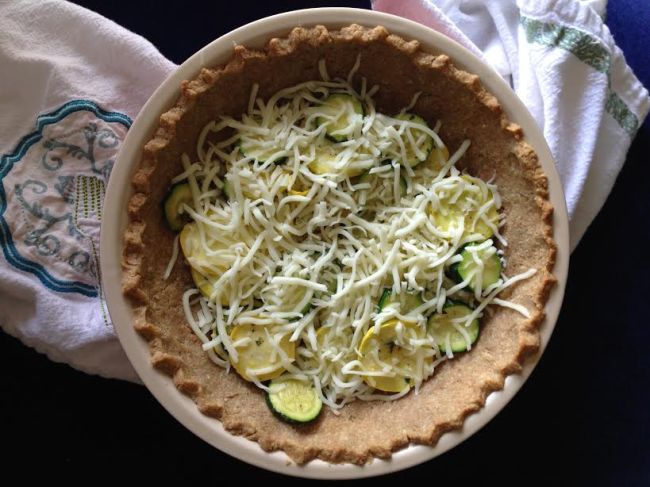 Once you've laid down your sauteed veggies and cheese in the par-baked crust, just pour over the milk, eggs, and egg whites you've seasoned and whisked together. If you're using a 9-inch pie pan like mine, this recipe will fit just right. Don't worry about extra mixture – bake them in little ramekins without the crust and snack on them in the morning (like this recipe)! This quiche was absolutely delicious. I loved the hints of fresh thyme and garlic running through the fluffy and creamy filling, and how the crust stayed good and crunchy even after filled and baked. It's also loaded with vegetables and other really wholesome things (plenty of protein in this guy!). Don't hesitate to make this for any meal of the day, and be brave and experiment, too!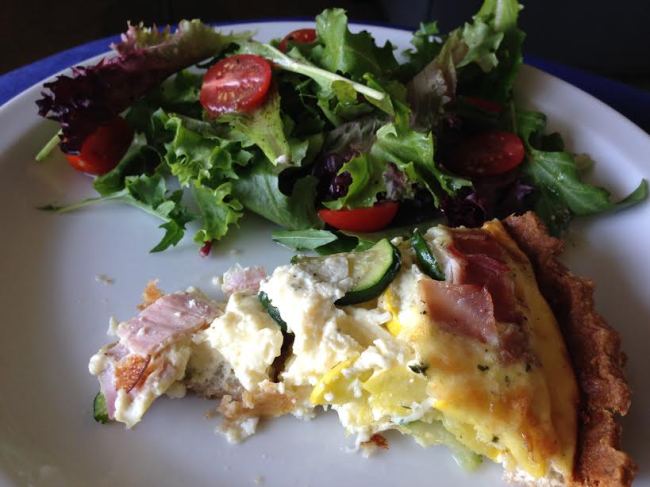 squash and mozzarella quiche with olive oil crust
serves 6-8
ingredients
1 cup flour (whole wheat, all-purpose, or a blend of both will work fine)
generous pinch of Kosher salt
¼ cup ice cold water (no ice cubes, though!)
¼ cup extra-virgin olive oil
1 medium zucchini
1 medium yellow squash
1 Tablespoon fresh thyme, chopped
1 large clove of garlic, minced
1 cup milk (any fat percentage will do; just make sure it's dairy milk)
3 whole eggs
3 egg whites
chopped ham or turkey
¾ cup shredded mozzarella cheese
salt and pepper
directions
1. Preheat oven to 400°.
2. In a medium bowl, toss together the flour and salt. In a liquid measuring cup, whisk together the olive oil and cold water until mixed. It will appear slightly thicker, and that's perfect. Pour the liquid into the dry ingredients and stir together until combined. Press the dough into a 9-inch or 9.5-inch pie pan. Bake for 15 minutes and set aside to cool. Reduce oven temperature to 350°.
3. While the crust is baking, cut the zucchini and squash into slices about ¼ inch thick. Sauté over medium heat for 6 minutes (until softened and lightly golden) in some olive oil, adding the thyme, garlic, and salt and pepper 2 minutes in. Set aside to cool slightly.
4. In a bowl, whisk together the milk, eggs, and egg whites, adding salt and pepper to taste. Fold in ham or turkey, if using.
5. Spread the zucchini/squash mixture evenly over the crust, and top in an even layer with the shredded mozzarella. Carefully pour the egg mixture over the top. Bake for 45 minutes, or until the center is set. Let cool for 10 minutes before cutting. Store leftovers tightly covered in the fridge.
Enjoy!
R
Advertisement
Share this:
Like this:
Related