Happy 2014, everyone! Didja miss me? I went home to see my family in Lebanon – it was fun, and really Christmas-y. I needed the break, but I am glad to be back to you guys and my little kitchen!
Kicking off this year is a very simple recipe featuring part of my BFF's mom's Christmas gift to me. Sara's mom was so sweet in sending me a gift card to The Spice and Tea Exchange. Seriously, it was like a dream come true – so hard to narrow it down with all the amazing choices, but one of the things I bought was dried lavender. It's a flavor I actually really like! Some people prefer that it stay in scented sachets, but I've always been a fan of lavender in baked goods. There's a place in Beirut called Bread Republic, and they make an amazing loaf with lavender and Turkish Delight in it – I've been hooked ever since college! You can always leave it out, since these cookies get a double-wham of flavor thanks to the lemon-sugar coating. But if you want to be a little adventurous and super chic, add the lavender!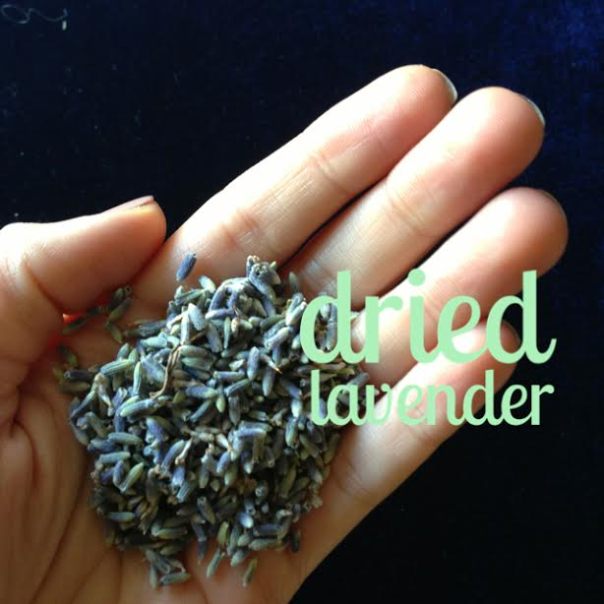 The cookie dough is incredibly simple to make. The main ingredients are butter, sugar, flour, and cornstarch. No eggs, no liquid! Shortbread is wonderful and delicate and crumbly, and it's perfect with some tea. Once you exhaust yourself after three minutes of making the dough, you wrap the adorable pale yellow ball in cling film, plop it in the fridge for an hour, and run some errands in the meantime.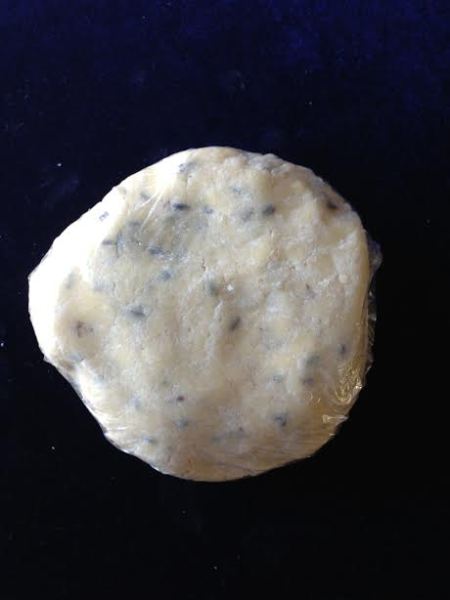 Once you come back, simply roll out the dough on a floured surface, cut it into any shape you like (cookie cutters, a knife, whatever works!), and bake the cookies on parchment-lined paper until lightly golden brown. Once they've cooled for a little, you'll let them play in a bowl of sugar and fresh lemon zest for a little bit. Then you'll have some of these cookies with tea, because you've earned it. And because January is here!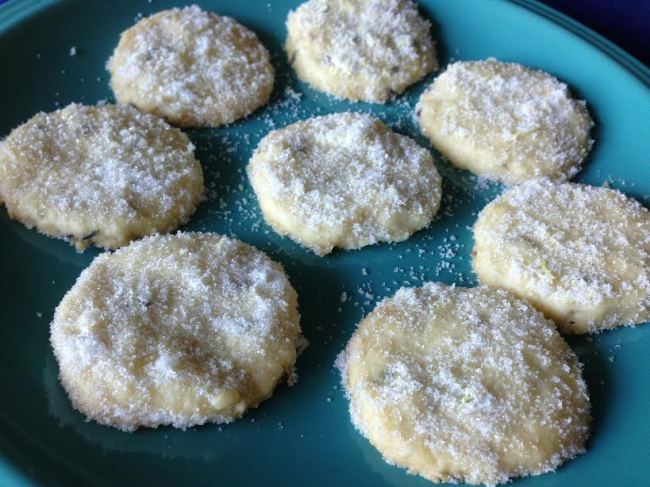 lemon-sugared lavender shortbread cookies
makes about 2-3 dozen (yield will vary with size; as should baking time, so adjust accordingly!)
recipe from butter me up brooklyn
ingredients
1 and ½ sticks unsalted butter, softened to room temperature
⅓ cup granulated sugar
1 Tablespoon culinary grade dried lavender (you can pulse the blossoms in a food processor to take out some of the bite; I didn't)
1 cup + 2 Tablespoons all-purpose flour
¼ cup cornstarch
pinch of salt
directions
1. In the bowl of an electric mixer, beat together the butter, sugar, and lavender until fluffy. Add the flour, cornstarch, and salt, and beat just until incorporated. Dough will be crumbly.
2. Gather dough into a ball using plastic wrap, and let sit in the fridge for an hour.
3. When ready to bake, preheat oven to 325° and line baking sheets with parchment paper.
4. On a floured surface, roll out your dough to about ½ inch thick. Cut into desired shapes and place onto prepared baking sheets. Bake for about 8 minutes, or until very lightly golden.
5. In the meantime, toss together about ⅓ cup sugar and the zest of a lemon. Once cookies have cooled enough to handle, toss them in the lemon-sugar. Allow cookies to cool completely. Store in an airtight container at room temperature.
Enjoy!
R
Advertisement
Share this:
Like this:
Related