Today is my new friend Amineh's birthday – we are both interning together and have gotten pretty close during the last couple months. Her birthday cake request? Not so much a cake, but a chocolate chess pie. I admit, I had never heard of chess pies until that conversation last week! It is her favorite dessert, and one her mom makes her every year. Some quick Googling, and I learned it is a classic Southern dessert that you can make in all sorts of flavors.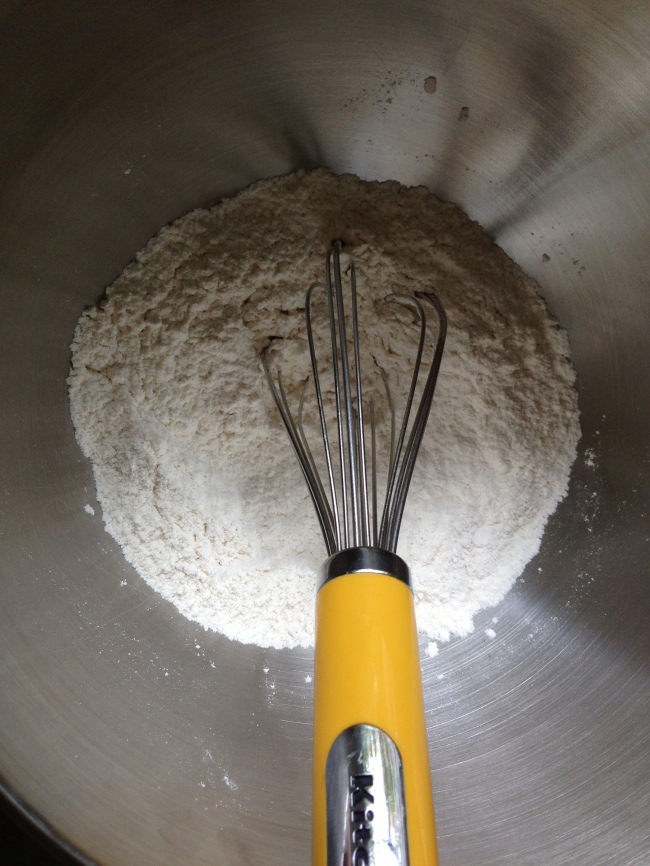 I started with a homemade pie crust, although you could absolutely go store-bought and end up with a delicious pie! Pie crust can be an intimidating thing to make – I remember a few years back when I had read so many things about how tricky it is to get a pie crust right that I was terrified to make one. But, I promise, it's like when you WebMD "sore throat" and it says you have 17 hours to live. The key is a pastry blender or two forks, keeping all your ingredients (and kitchen gadgets!) as cold as possible, and a little confidence. Flour, butter, some salt and sugar, and ice water. That's it! (I have personally not jumped on the shortening bandwagon and plan to never do so, but a lot of recipes call for it and are successful. It just gives me the creeps!) The recipe for pie crust below is enough to make two crusts – you can easily halve the recipe, or keep one ball of dough tightly wrapped in the fridge for up to a week.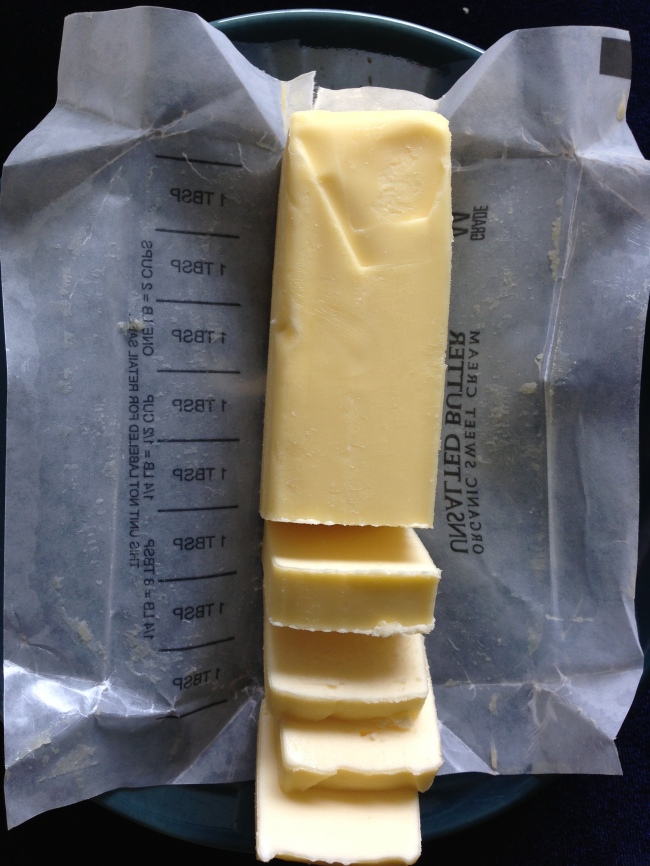 The filling? You've gotta love the Southerners for creating something this easy to make. Simply melt together some butter and cocoa powder, whisk in a couple eggs, a whole lotta sugar, and some vanilla extract, and pour it into your crust. Whaaaat? I know. One saucepan and done, son. Some recipes I found called for evaporated milk, and others even called for cornmeal, but I used the recipe below because I had everything on hand! The filling will look like raw brownie batter – and when it bakes up it tastes a lot like that, too! I do have one tip – if you can tell, the crust in my pie was a little too large in proportion to the filling. No one really minds some extra crust, but since this filling recipe makes the amount it does, I would trim the crust a little lower just for aesthetics.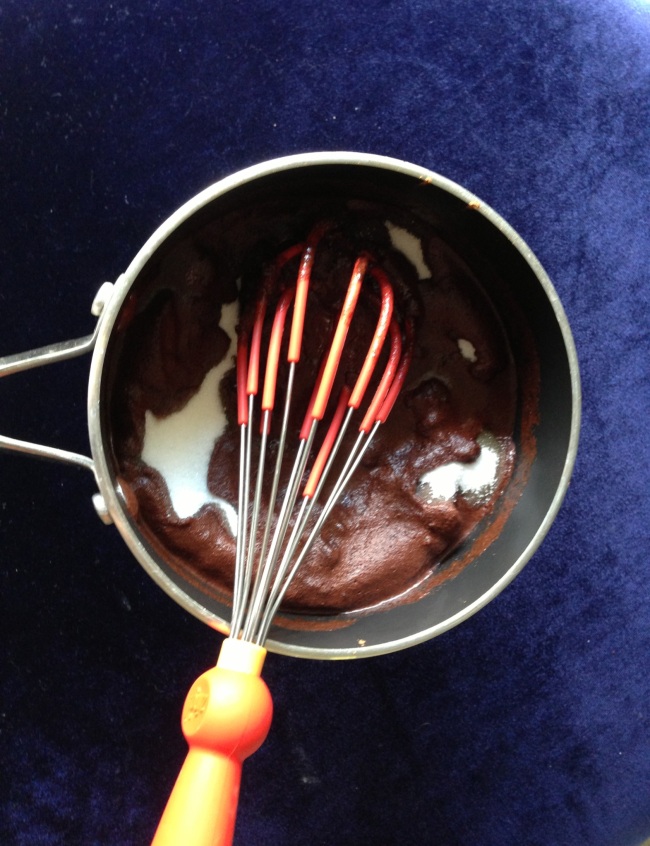 When the pie comes out of the oven, it will have a thin, crinkly-crackly sugar lid on top. You want to eat this pie warm or at room temperature! When you cut into it, it's a gooey and utterly delicious filling, but somehow not heavy! I managed a pretty big slice after a heavy dinner but didn't feel like death afterward at all – this pie is a keeper, I say! Happy birthday, Amineh!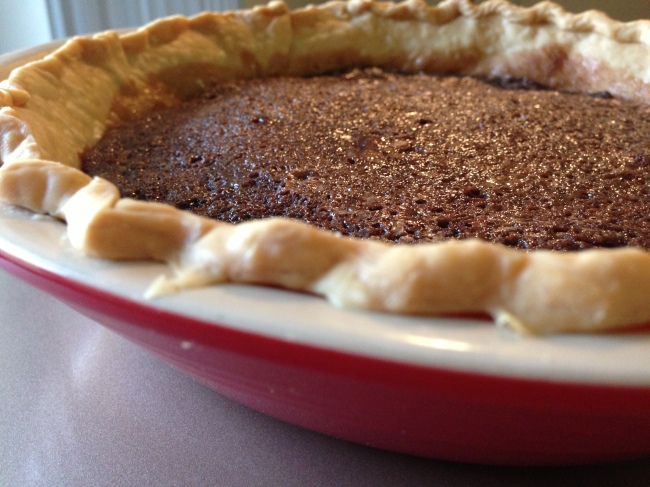 chocolate chess pie
makes one 9-inch pie
(filling recipe via the kitchn)
ingredients
for the crust (remember, this makes two crusts! you can halve it)
2 ½ cups all-purpose flour
1 Tablespoon sugar
1 teaspoon salt
2 sticks unsalted butter, very cold and cubed
1 cup ice water
for the filling
1 stick unsalted butter
3 Tablespoons cocoa powder (or 1 ounce unsweetened chocolate)
1 cup sugar
2 eggs, lightly beaten
1 teaspoon vanilla extract
pinch of Kosher salt
directions
1. To make your pie crust, toss together the flour, salt, and sugar in a large bowl. Using a pastry blender or two forks, cut the cubes of cold butter into the dry ingredients until the whole mixture is coarse and the butter is about the size of peas. At this point, I usually pop the whole bowl into the freezer for a couple minutes to get the butter cold again. Add ½ cup of the ice water and stir the dough with a rubber spatula. You might need some more of the water for everything to pull together, but add it a tablespoon at a time! Don't let your dough get sticky.
2. Turn out the dough onto a lightly floured surface (it'll still be clumpy with some crumbs at this point) and knead it together just until you get a ball of cohesive dough. Divide the ball in half, and wrap each half with plastic wrap. Pop them in the fridge for a couple hours.
3. When you're ready to make the pie, preheat the oven to 350°. Take out one of the dough balls and put it on a lightly floured counter. Using a rolling pin, gently but firmly roll out the crust evenly. If it starts to get too soft, just pop it in the fridge for a minute and then work on it again. Line an ungreased 9-inch pie plate with the crust, trimming and pinching the edges as you like. (For the scalloped edge I did, press the dough on the inside of the plate rim using your left index finger and simultaneously pinch the other side with your right thumb and index finger.) Stick the crust back in the fridge.
4. For the filling, melt the butter and cocoa powder over medium heat in a saucepan. Once melted, remove from heat and stir in the sugar, then the eggs, and then the vanilla and salt. Pour into your pie crust and bake for 45 minutes or so, until the middle is just set. Cool until the pie is just warm, or until it is at room temperature. Enjoy!
R
Advertisement
Share this:
Like this:
Related