You heard that right – another savory recipe on Long Bake the Queen! And what a savory recipe – half an hour on a Sunday afternoon will save you precious time on hectic weekday mornings. I am an egg person. I love poached, scrambled, and soft-boiled eggs. I love fried eggs on my burgers, chopped eggs in my salads, and I believe there is nothing more divine than a smoked salmon tartine with a crispy-edged, runny-yolked egg dripping down the crust. Most mornings, I have an omelette or frittata of sorts for breakfast with some toast or a bagel. This week, I decided to do something I rarely do – make breakfast ahead of time and save myself the trouble of washing loads of dishes at 6:30 am!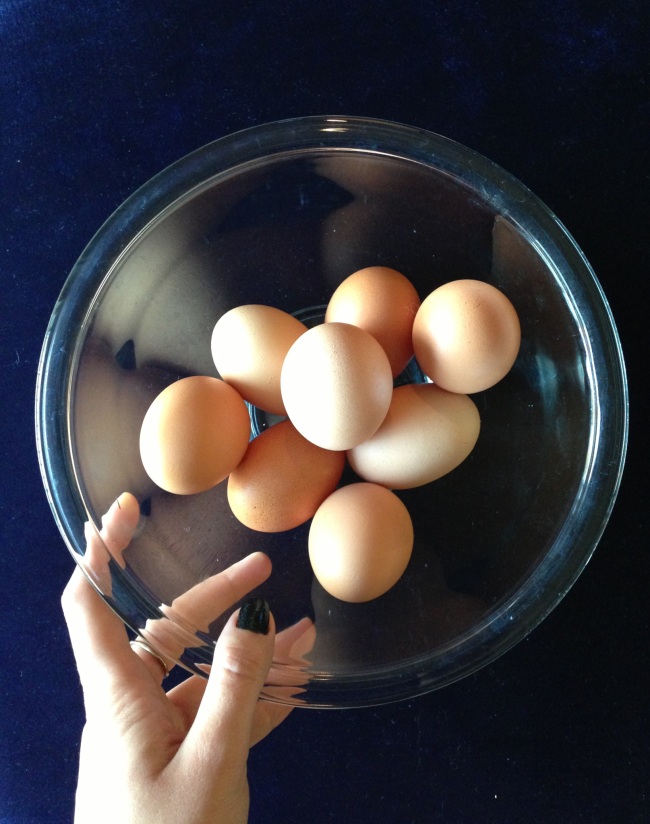 If you can crack open an egg, you can make this recipe. It's so simple – all you will do is crisp up some bacon, wilt a little spinach, beat a few eggs together, and wind up with the cutest little egg muffins in the world. And the recipe is so flexible – don't like spinach? Throw in some tomatoes. Don't have cheddar on hand? Sub it with some feta or mozzarella. If you're a vegetarian, swap mushrooms for the bacon. If you just don't like bacon, then I really don't see how our relationship is going to work.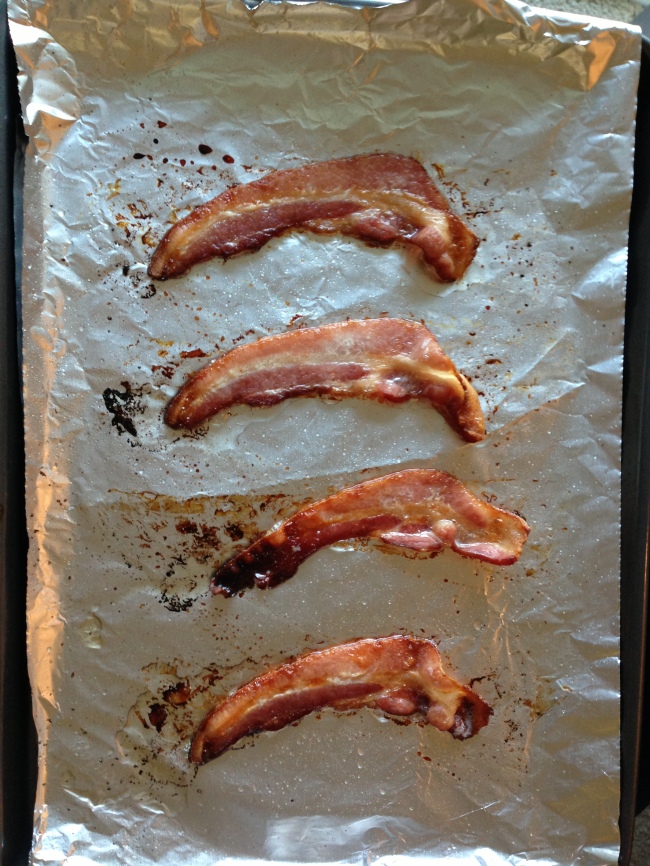 Once this batch of egg muffins cooled, I grabbed a few sandwich-size Ziploc bags and put two egg muffins in each. This morning, all I did was pop a couple in the microwave for 30 seconds while I made some toast – fast, easy, and delicious (although tomorrow I might have to eat three – I get really hungry, really fast)! They tasted like an omelette but were much more convenient to eat – and I had just one dish to do. I can't enjoy my food if I'm not at a table, but if you like to (or have to) eat on the go, these little egg muffins are portable and even make a great snack.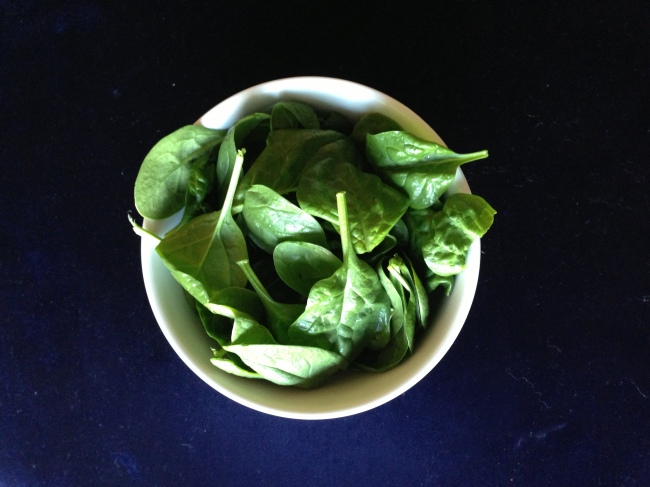 spinach, bacon, and cheddar egg muffins
yields 9
ingredients
8 eggs
2 cups fresh baby spinach
4 slices bacon, cooked and chopped
⅓ cup shredded sharp cheddar
1 teaspoon olive oil
directions
1. Preheat oven to 375°. Coat a standard-size muffin tin with nonstick spray (do not skip this step, and don't use paper cupcake liners either!).
2. In a medium bowl, beat all eggs together with a whisk, seasoning with salt and pepper to taste. Add in cheddar and stir. Set aside.
3. In a small skillet, heat the olive oil over medium heat and then toss in the spinach leaves, seasoning with whatever herbs/spices you like (I used just a tad of fresh lemon zest, cracked black pepper, and salt), just until wilted.
4. In each well of your muffin tin, put in a few pieces of the chopped bacon, a bit of spinach, and pour about ¼ cup of the egg/cheddar mixture right on top (fill almost to the top). Bake for 20-30 minutes.
Enjoy!
R
Advertisement
Share this:
Like this:
Related