The weekend has gone by much too fast for my taste, thank you very much. It's already Sunday afternoon and I think I could use another day to do typical weekend things (which, if you know me, aren't nearly as exciting as you'd expect…think making lists and organizing). One thing I love about the weekends is the uninterrupted time I have to prepare for the upcoming week. These little granola bites fell squarely (ha – see what I did there?) in that category.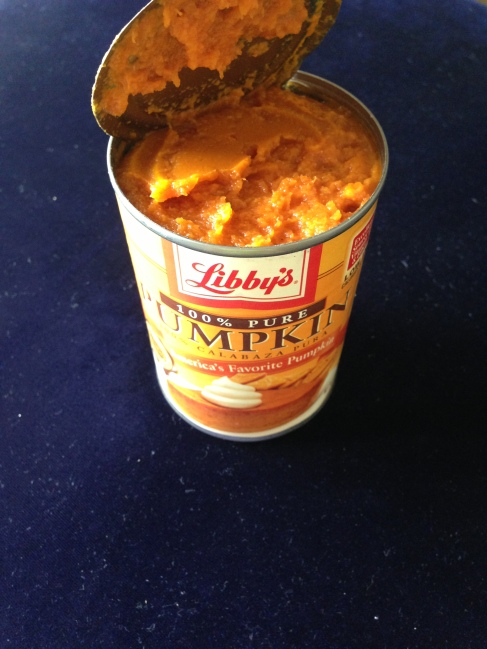 Most of my favorite snacks in the world involve oats and granola. I love a good cereal bar – they're so easy to carry around and usually hold me over until lunch or dinner. What I don't love are the long ingredient lists. As you can probably tell, I'm an advocate of treats and indulgences. That being said, I'm a very healthy eater and take care of myself. I just stay away from processed and packaged things as much as possible – so, I'll eat cake and cookies as often as I make them, but knowing that they have fresh and real ingredients helps me enjoy those darn hunks of love. Every so often, I'll make my own granola bars, bites, or clusters to take around with me and avoid having to eat something that's been on a shelf for months. These little bites are perfect – and they are fall-appropriate!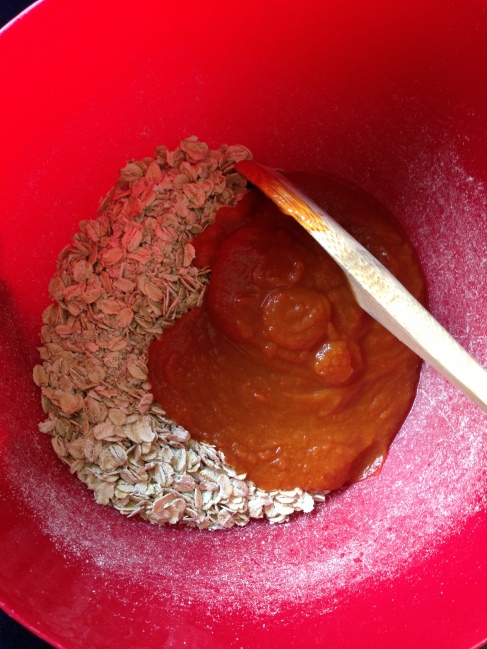 These little babies are healthy and filled with whole grains, pumpkin, and seeds. What's really great about a recipe like this is you could throw in any combination of things – almonds, dried cranberries, sunflower seeds, raisins, peanuts, pretty much whatever you have on hand. I went with pepitas to stay with the pumpkin theme, and chocolate chips because…well, because it's me. These are also already gluten-free (if you use certified gluten-free oats) and can easily be made vegan. Since no butter or eggs are in the recipe, just omit the chocolate chips, or use cocoa nibs or these instead.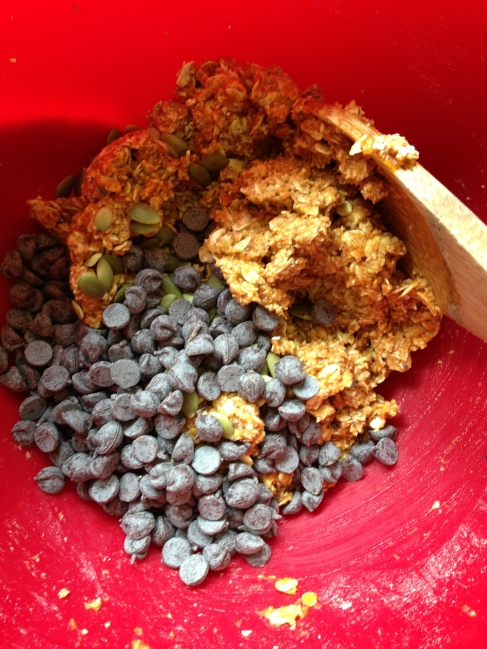 These soft and slightly chewy granola bites seriously take a few minutes to make and are so wonderfully spiced and healthy, they are an afternoon snack must. I took a few and dipped them into some white chocolate that I had melted with a dash of cinnamon. Divine. If you want to take these to the next level, definitely dip!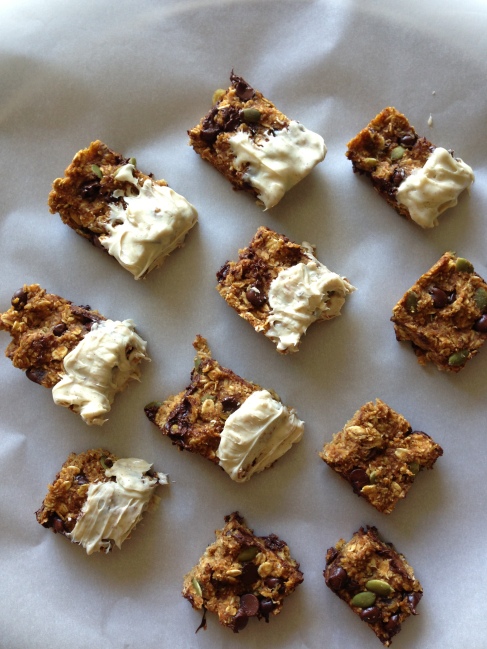 soft pumpkin spice granola bites
yields 16-20 (depending how big you cut them)
(adapted from clean eating chelsey)
ingredients
2 cups rolled oats, divided
1 ½ teaspoons cinnamon
generous pinch of ginger
generous pinch of cloves
generous pinch of allspice
¼ teaspoon salt
⅔ cups pumpkin puree
⅓ cup agave nectar or honey
3 Tablespoons maple syrup
1 teaspoon vanilla extract
¼ cup pepitas
½ cup semisweet chocolate chips
directions
1. Preheat oven to 300° and coat an 8×8 pan with nonstick spray. (If you like your granola bites a little crisper, go for 325°.)
2. In a food processor, grind ½ cup of the oats until they reach a flour-like consistency.
3. In a large mixing bowl, stir together the ½ cup of oat flour, the remaining 1 ½ cups of rolled oats, and all of your spices and salt.
4. In a small bowl, whisk together the pumpkin puree, agave (or honey), maple syrup, and vanilla extract. Pour this liquid mixture into the large bowl of dry ingredients and mix.
5. Fold in the add-ins (pepitas and chocolate chips) and pat down the mixture into your baking dish.
6. Bake for 20-22 minutes. Let cool completely before cutting into bars or squares.
(If you want a little white chocolate action, all I did was melt 2 ounces of chopped white chocolate double-boiler style with a couple dashes of cinnamon. I dipped a few completely cooled squares into the melted chocolate and let them cool and dry on some parchment paper.)
Enjoy!
R
Advertisement
Share this:
Like this:
Related